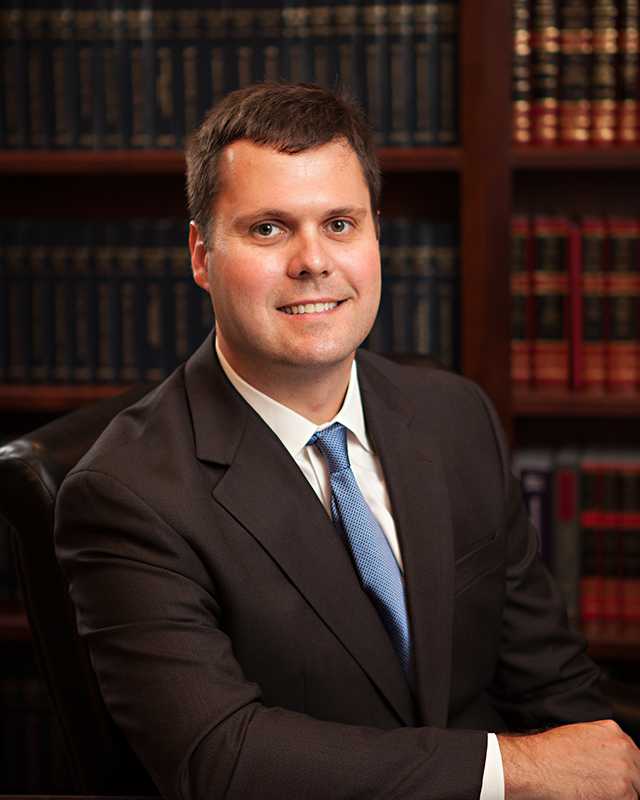 Admitted to bar in 2006, Arkansas; also admitted to practice before U.S. District Court, Eastern and Western Districts of Arkansas in the US Bankruptcy Court. Licensed in Missouri.
Preparatory Education
University of Tennessee (B.A., Political Science, 2002); Leadership and Trustee Scholarship, Lyon College (1997 – 1998).
Legal Education
University of Tulsa (J.D., 2005); Editor and Staff, University of Tulsa Journal of Comparative & International Law (2004 – 2005), Trinity College, Dublin, Ireland (2004); The Irish Institute for European Studies, Luven, Belgium (2004);
Memberships and Competitions
Member, Arkansas Bar Association and Craighead County Bar Association (2006 to present); Arkansas Bar Association Sections: Real Estate Law and Business Law. Member, Missouri Bar Association (2013 to present). Member, American Bar Association (2006 – 2011). Board of Director, Stop the Bleeding Foundation (2016). Founder and President, University of Tulsa College of Law, Sports and Entertainment Law Society (2004 - 2005); Member, Student Board of Advocates (2004 – 2005). Member, University of Tennessee, Pi Kappa Alpha Fraternity (2000-2002). Lyon College Top Doubles award recipient (1998).
Practice Areas
Creditors' Rights, Real Estate Law, Banking Law, Bankruptcy, Business Law, Construction Law, Tort Law, Personal Injury, and Litigation.